Mantra4Change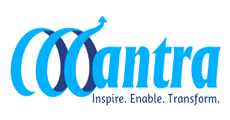 Founded in the year 2013, Mantra4Change is a Bangalore based non-profit that works in the field of school improvement and education leadership development. MANTRA is an acronym that stands for 'Maverick Association for Novelty, Transformation, and Radical Augmentation'. We work towards the holistic development of society – the key components being quality and equity in education. Our organization is supported by the Shibulal Family Philanthropic Initiative.
In 2013, founders Santosh More and Khushboo Awasthi, driven by an urge to improve the quality of education for children in India, established Mantra4Change. With 450 million children ready to enter a skill-intensive workforce by 2025, the question looming over them was, if we were equipping our children with 21st-century skills and if we were in fact working towards creating a society one with equal opportunities for all?
Started as a pilot program in 2 schools in Bengaluru, Mantra4Change has evolved into an ecosystem builder, contextualizing transformation and change efforts across geographies.
Through its School Transformation & Empowerment Project (STEP - low-income private schools), Project for Active Cluster Engagement (PACE - public schools), Societal Value Appreciation through Realization of Networks (SVARN - state-level program), and EduMentum (Incubation program for early-stage non-profits), Mantra4Change is building a community to harness collective power to achieve systemic education transformation across India.
Currently, Mantra4Change is present in Bengaluru (Karnataka), Delhi, Punjab, and Bihar through direct interventions. The organization is staffed with over 60 employees working across these geographies and is impacting the quality of education for 10 million students across 75,000 schools.