Qatar Scholarship – EAA/Al Quds Bard College
This project, in partnership AQB, provides access to quality, US-accredited and Palestinian-accredited undergraduate and graduate education for 339 marginalized Palestinian youth and adults, refugees and students from historically underserved communities.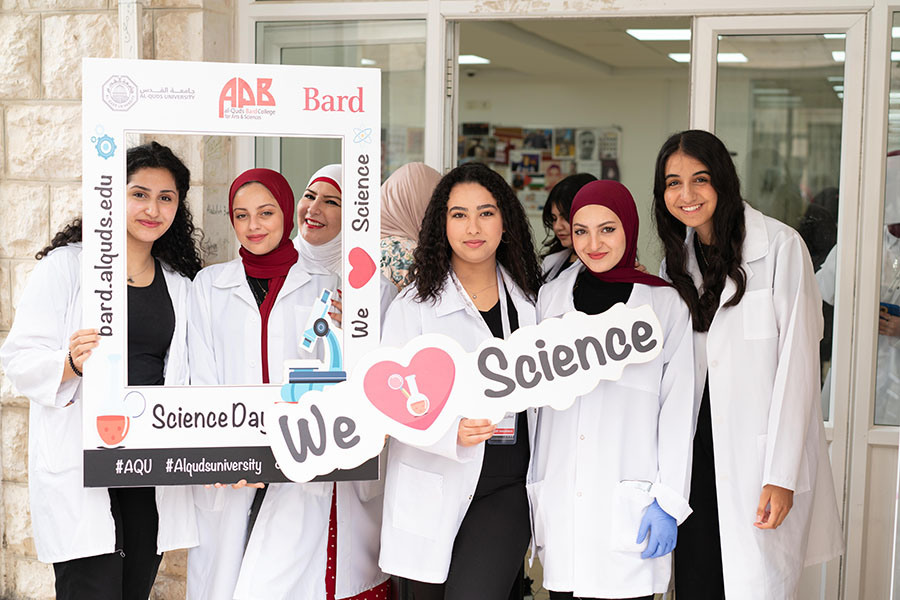 In a strategic academic partnership between Bard College in New York and Al-Quds University (AQU) in Palestine, the College provides an innovative, student-centered liberal arts and sciences education to Palestinian students studying on the AQU campus. The dual-degree program confers a Bachelors of Arts in nine disciplines and a Master of Arts in Teaching for in-service teachers from all over Palestine.
 
Follow the remarkable journey of Rami Al Moufleh, a resilient Palestinian refugee and aspiring human rights advocate.
Country Context
Movement and access restrictions continue to limit Palestinian development in the West Bank and East Jerusalem. Among the factors contributing to human development, education plays a critical role in creating an environment for people, individually and collectively, to develop their full potential and to lead productive and creative lives.
In a world of shifting dynamics and ever-changing trends, it is more important than ever that Palestinian students transitioning into the workforce are equipped with the knowledge and critical thinking skills necessary to develop their human potential.