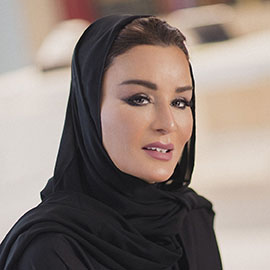 Education is a human right. Education is the foundation of economic and social advancement, critical thinking, reinforces culture and enhances confidence. It allows for understanding and empathy between people and benefits entire communities. Yet throughout the world, I have met children who could only dream of receiving an education. These vulnerable young people have faced discrimination, disability, natural disaster, conflict and poverty.
And I have met those who dedicate their lives to providing education to such children; teachers who have pleaded for protection from assassination. These brave people dedicate their lives to educating children in a world where they are intentionally targeted and murdered and their schools destroyed, in attempts to destabilize their nations.
In 2022 it is still the case that nearly 60 million primary-aged children have no access to education. Numbers are powerful, but there are no such statistics without real, human beings, with real, human stories. Every one of those 60 million is a real child. They inspired me to create Education Above All, and they continue to motivate me in my work.
In our journey to make education more accessible to the most marginalized children, we adopted an innovative and strategic approach, focusing on proving that it is possible, even in the most challenging of circumstances, to provide access to safe and meaningful education. We aim to succeed where others have failed, through forming dedicated partnerships, and developing innovative, multisectoral solutions, backed by political commitments. The formula has already enabled us to reach more than 10 million out-of-school children, whom we have provided with education.
With determination and persistence, we worked with the international community to ensure the adoption of the United Nations Security Council Resolution (UNSCR) 2601, which condemns attacks on schools, teachers and children. We went on to establish the International Day to Protect Education from Attack, because the attacks have not ceased, and our work never stops.
Our children are our future, and their education is the antidote to our social pandemics of intolerance, inequality, war and poverty. To counter the results of crises — if we truly wish for peace and prosperity for everyone — education must be our first priority. To create the change we want to see in the world, we must put Education Above All.