UNICEF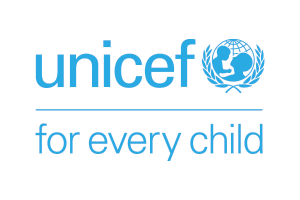 EAC and the United Nations International Children's Emergency Fund (UNICEF) are partnering in Chad, Comoros, the Democratic Republic of Congo, Kenya, Nigeria, Somalia, South Sudan, Sudan and Yemen to bring quality basic education to over 3.3 million children.
UNICEF believes that during conflict, education should encompass more than just meeting curriculum objectives. Education delivery should offer a safe space for children, a means of providing a sense of normalcy, psychosocial support, protection against harm and access to other vital services. UNICEF works with a number of local and international partners to implement projects on the ground. UNICEF's efforts to provide education for children during the crisis are planned, developed and implemented in line with key strategic frameworks.
UNICEF was created with the purpose of working with others to overcome the obstacles that poverty, violence, disease and discrimination place in a child's path. UNICEF is committed to ensuring that all children – regardless of gender, ethnicity, socioeconomic background or circumstance – realise their right to a quality education. To that end, UNICEF supports innovative programs and initiatives that focus on the worlds most excluded and vulnerable children, including girls, the disabled, ethnic minorities, the rural and urban poor, victims of conflict and natural disasters and children made vulnerable by HIV and AIDS.
UNICEF helps governments, communities and parents build the capacities and skills they need to fulfil their obligations to children. These obligations include ensuring the right of all children to free, compulsory quality education, even during a humanitarian crisis, in the recovery period after a crisis or in fragile and unstable situations. UNICEF also focuses on gender equality and works towards eliminating disparities of all kinds. 
EAC has country level partnerships with UNICEF in Chad, Comoros, the Democratic Republic of the Congo, Kenya, Nigeria, Somalia, Sudan, South Sudan and Yemen reaching more than 3.3 million out of school children with quality-primary education.
For more information on this EAC partner visit the UNICEF website.