Expansion of Operation-Come-To-School, Kenya
EAC and UNICEF have been working together to increase access to quality primary education to some of Kenya's most disadvantaged out of school children (OOSC) since 2015. By tackling poverty, lacking school infrastructure and challenging geography, amongst other barriers, EAC and UNICEF are now collaborating to reach an additional 250,000 OOSC across the country.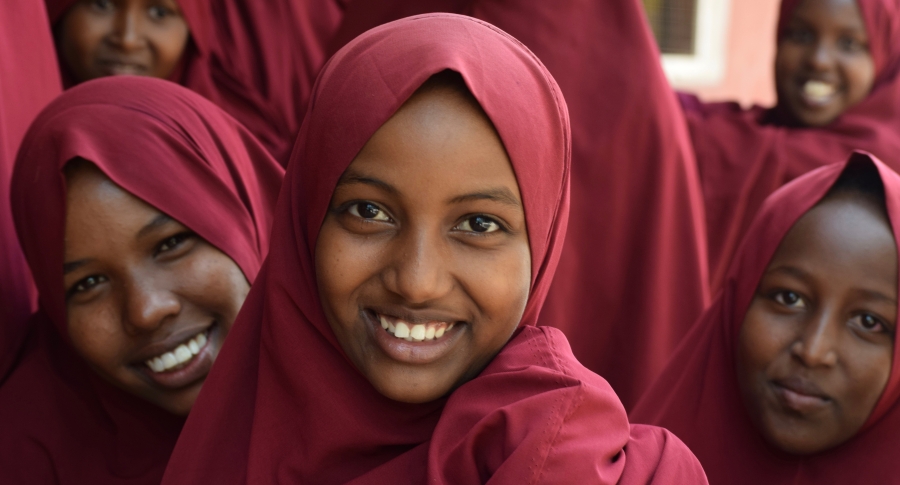 UNICEF Kenya continues to focus on delivering quality education to some of the hardest-to-reach children in close partnership with the Kenyan Ministry of Education, Science and Technology. A UNICEF Kenya sponsored study revealed that, over the last 15 years, the number of Kenya's primary level OOSC who have never attended school decreased by 800,000, reflecting a significant achievement in meeting the challenge of educating OOSC in the last two decades.
Building on the groundwork laid previously, the new EAC/UNICEF Expansion of Operation Come-to-School project, ultimately, seeks to increase the number of OOSC enrolled and retained in education throughout Kenya. Specifically, the project will address several critical barriers to access for out of school children, including:
Cultural and social norms such as nomadic lifestyles, boys' education preference over girls', gender stereotypes, early marriage, enrolment of early grade learners in religious education over formal education, and stigma and discrimination of children with a disability;
Child labour and child commercial sex and drug and substance abuse;
Insufficient infrastructure, including boarding facilities, and long distances to school; and
Lack of child-friendly learning environments due to lack of teaching and learning materials, lack of adequately trained teachers, in particular for those with disabilities, and WASH facilities.
The project will concentrate on the most vulnerable and marginalised boys and girls, including those with disabilities in arid and semi-arid lands (ASAL counties) of Baringo, Garissa, Isiolo, Kajiado, Kilifi, Kwale, Mandera, Marsabit, Narok, Samburu, Tanariver, Turkana, Wajir, West Pokot, as well as Bungoma and urban informal settlements in Nairobi.
For more information about this EAC Implementing Partner, please visit the UNICEF website.