Al Quds Bard College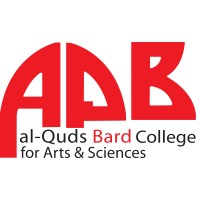 Al-Quds Bard College is committed to liberal arts education to create possibilities and lead to discoveries on students' personal, academic, and professional levels. The undergraduate curricula emphasize a harmonious balance between general knowledge and specific specialization. Their designs aim to immerse students in diverse academic activities in natural and social sciences, computing, humanities and practicing arts.
The AQB Master of Arts in Teaching introduces a new model of theories and practices to the Palestinian school system. AQB equips Palestinian teachers with tools which empower them and their students inside and outside classrooms. AQB takes pride in its commitment to civil society and education, where such a role fills a gap that exists in the society.