Enrol OOSC Project: Break the Cycle of Poverty
Through a partnership dating back to 2014, EAC and buildOn have been collaborating in a number of countries all around the world to support access to quality primary education for some of the most marginalised out of school children. At this juncture, the joint Enrol OOSC Project is operational 7 countries across sub-Saharan Africa, Asia, and Latin America and the Caribbean aiming to enrol 159,211 children, in addition to the more than 55,000 OOSC previously reached.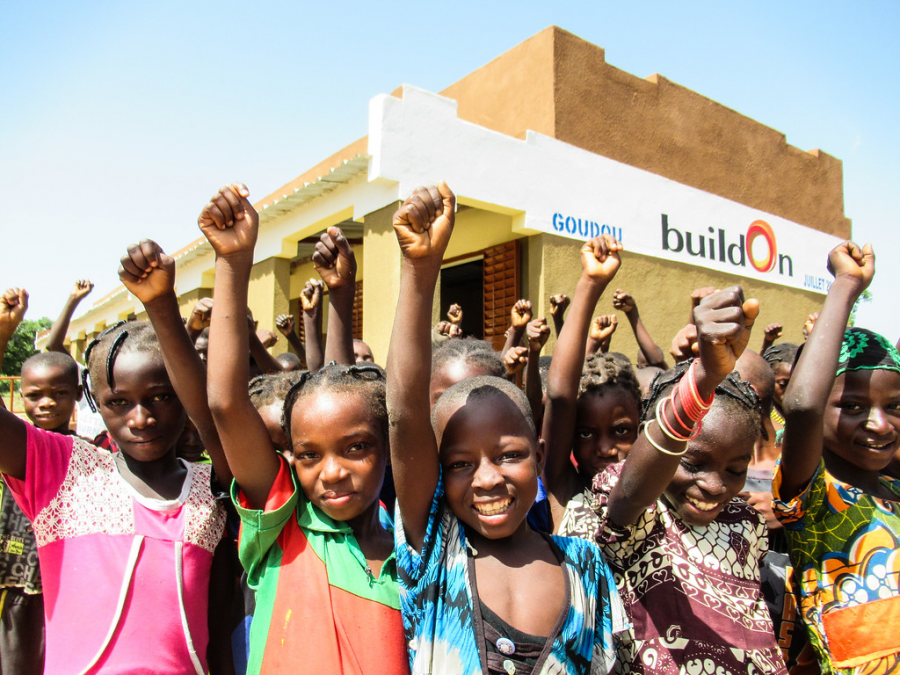 buildOn works to break the cycle of poverty and illiteracy through service and education. Since its founding, the organisation has worked to inspire parents in rural communities to become active participants in their own development and education improvement. In partnership with rural communities and local Ministries of Education, buildOn has completed 1,841 schools in Burkina Faso, Guatemala, Haiti, Malawi, Mali, Nepal and Senegal. At the moment, more than 249,000 children attend buildOn schools worldwide, many of whom were formerly out of school or at risk of dropping out. Through the implementation of monitoring and evaluation methodology, buildOn has seen primary school enrolment numbers in the villages that they partner with increase on average by more than 20 per cent following the first year of project completion.
The EAC/buildOn Enrol OOSC Project: Break the Cycle of Poverty initiative's goal is to improve inclusive and equitable quality education and lifelong learning opportunities for 159,211 OOSC of primary-school age across the project countries of Burkina Faso, Guatemala, Haiti, Malawi, Mali, Nepal and Senegal. By formally collaborating with more than 200,000 community members who will play an active role in execution and delivery, over the course of 6 years, the Enrol OOSC Project seeks to increase:
Access to primary school education for OOSC from targeted communities;
Communities and governments' engagement, ensuring long-term commitment and support to the education of all children; and
Enrolment and retention of OOSC from target communities in project countries.
Furthermore, the project will achieve its objectives through:
Construction of 1,873 new primary schools in rural localities across projects within the framework of a participatory methodology;
Sensitisation and capacity building of community members, leaders, teachers, government officials and students;
Implementation of Accelerated Education Programmes (AEPs) and support to OOSC by way of classes, school kits and securing birth certificate registration; and
Creation of income-generating initiatives vis-à-vis collective products and individual small loans.
For more information about this EAC Implementing Partner, please visit the buildOn website.