Primary (School) Access through Speed Schools + (PASS+) Project
Through the PASS+ project, Plan International, in partnership with The Strômme Foundation, will increase the quality and supply of formal primary education and non-formal accelerated-learning programmes (Speed Schools) by focusing on community mobilisation, capacity development of stakeholders and improved education governance.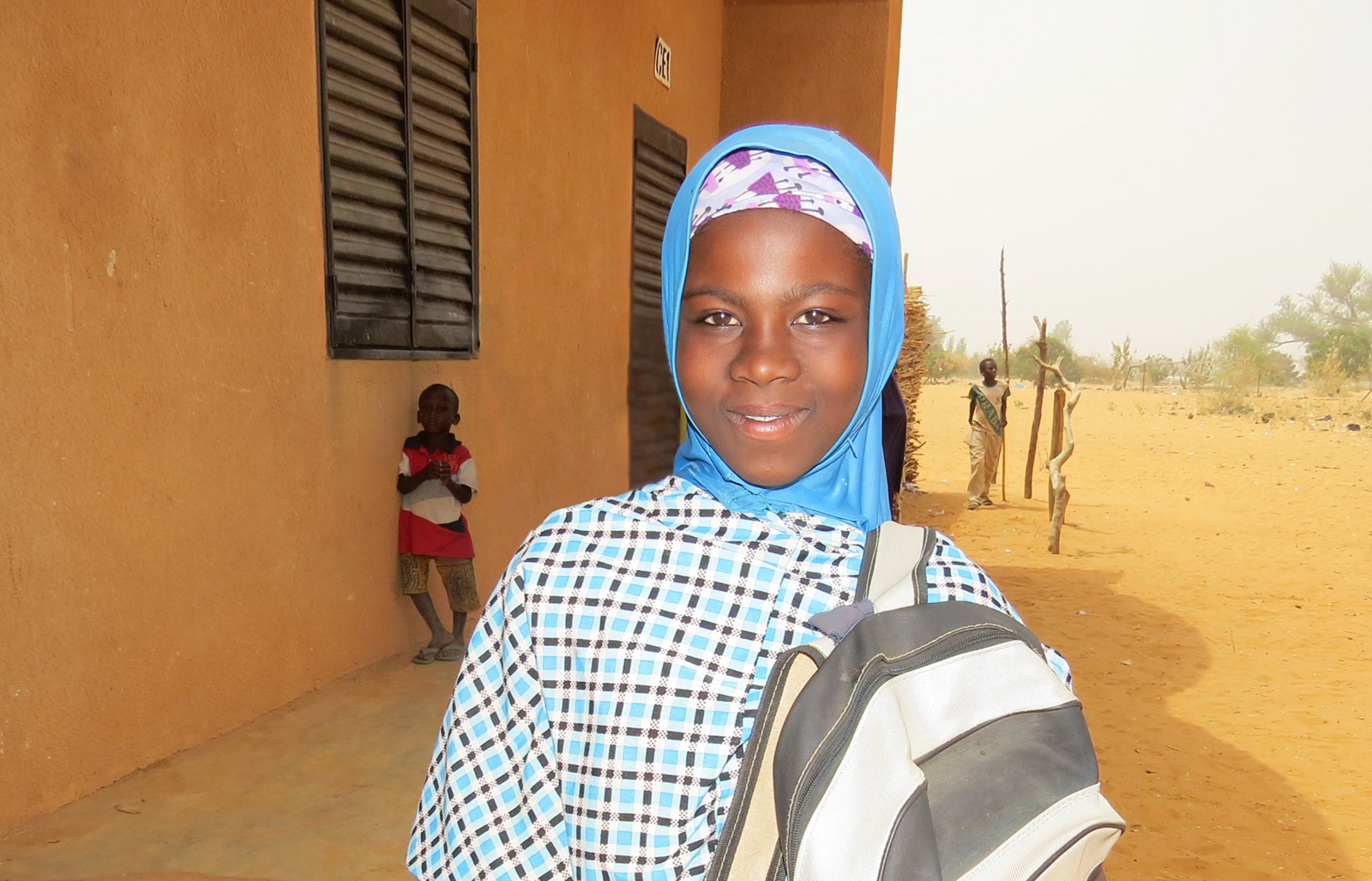 PASS+ will follow two distinct pathways to bring this to fruition. The first being Speed School Interventions, which are community-supported and managed accelerated-learning programmes that cover primary school curriculum for classes 1 through 3 via an intensive nine-month course. The second pathway, Primary School Interventions, specifically targets OOSC between the ages of 6 and 14 who may never enrol, have enrolled late by less than a year, and/or have dropped out for less than a year and are seeking re-entry. Campaigns will be launched to promote this demographics' enrolment into primary school.
To achieve sustainability, the project proceeds with the notion that the good practices emerging from the implementation of PASS+ shall be mainstreamed into the official education systems of Burkina Faso, Mali and Niger. In effect, the PASS+ sustainability model is comprised of five key pillars: 1) alignment with national and sub-regional OOSC strategies; 2) training of Speed School teachers; 3) community participation and ownership; 4) building the capacity of key institutions; and 5) coordination and coherence between funding partners and government actions.