Ilm-Possible
In partnership with EAC, the British Council in Pakistan is expanding the current Ilm-Possible programme to 70 districts, covering all provinces of the country to reach 185,000 out of school children with quality primary education.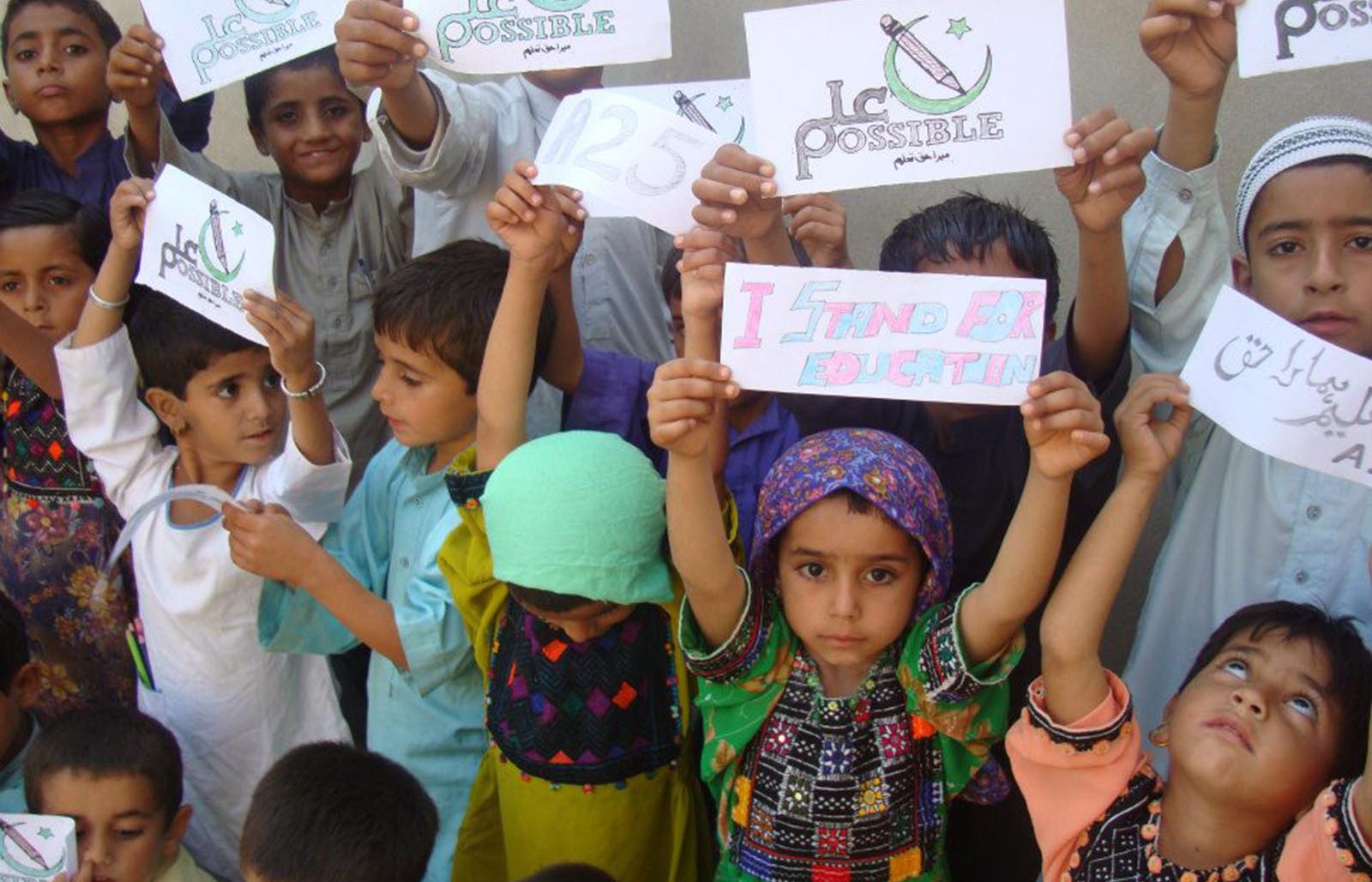 IlmPossible will be implemented by the British Council Pakistan with close partnerships with the Children's Global Network (CGN), School of Leadership Foundation and the Free And Fair Election Network (FAFEN). The extended project will expand the current IlmPossible programme of the British Council and the Government of Pakistan to cover an additional 10 districts, totalling 70 districts covering all provinces of the country over the life of the project. This extension is an opportunity to capitalise on the momentum gained over the first two years of the EAC project and reach an additional 50,000 OOSC.  
The expansion and extension of the project entail the following additional activities:
1)       Door-to-door advocacy and enrolment campaigns to engage parents
2)       Formation of 50 additional Mohalla Committees in 10 new districts, comprised of parents, youth volunteers, and education officials
3)       Expansion of DOSTI life-skills education and sports programming
4)       District and school baseline surveys
5)       Building the capacity of facilitators in new districts
6)       Training new volunteers to support the enrolment of an additional 50,000 OOSC
7)       Enrolment Campaign and Advocacy: Youth volunteers and Mohalla Committees plan and execute enrolment drives with a focus on information sharing, raising parental awareness, and assisting teachers and schools with enrolment and retention
8)       Monitoring and Physical Verification: Maintaining the use of the robust monitoring system developed by the project to ensure each enrolled child is accounted for.