Expansion of Educate Girls Programme II
In collaboration with EAC, Educate Girls seeks to reach an additional 232,500 OOSC in rural, tribal communities across the Indian States of Bihar, Madhya Pradesh and Uttar Pradesh through the Expansion of Educate Girls Programme II project.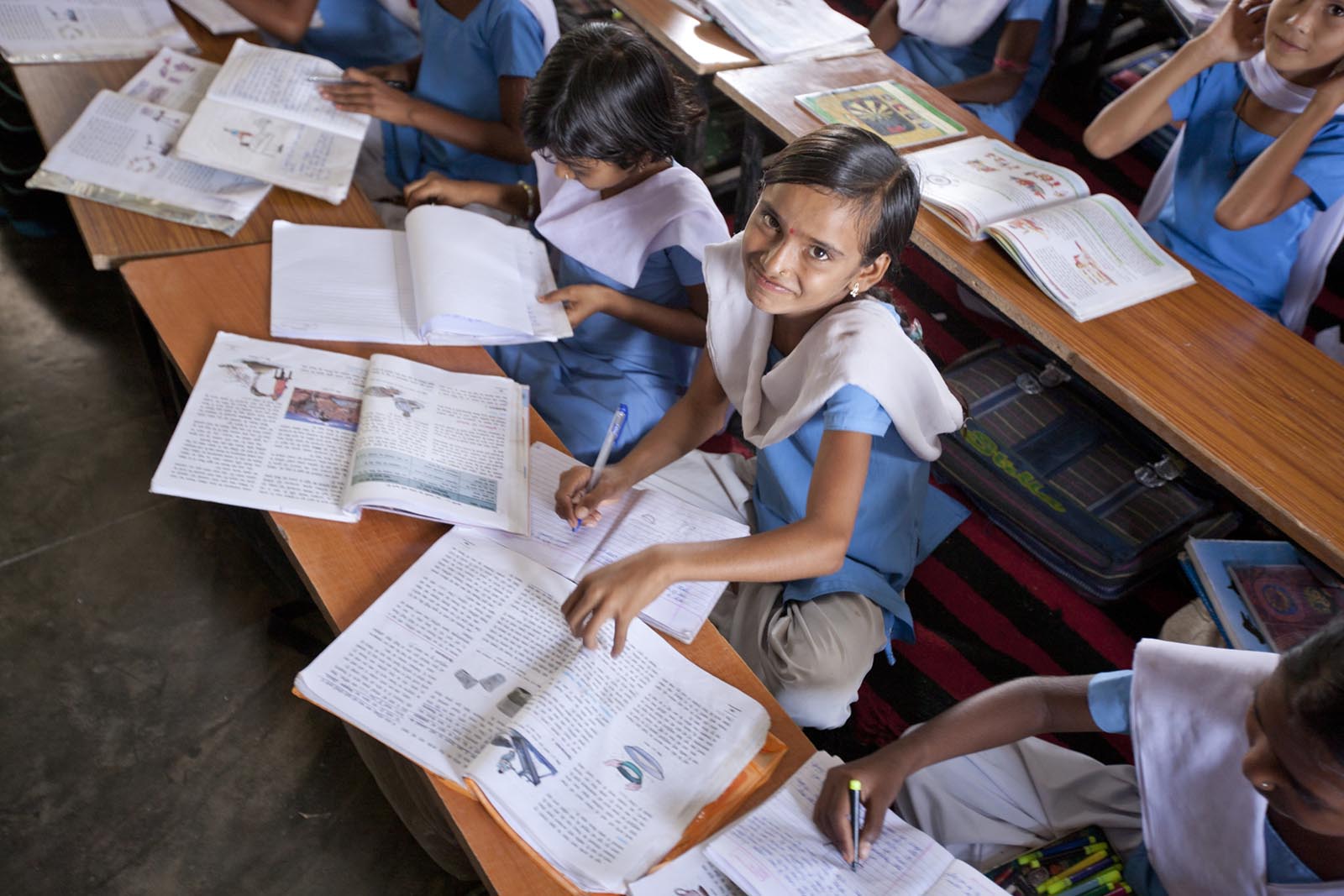 This project aims to enrol and provide primary-level education to an additional 232,500 OOSC over the course of six years. It is an expansion of the current EAC-supported project. Educate Girls focusses on enrolment, retention and learning with a "comprehensive model" based on India's 2009 Right of Children to Free and Compulsory Education Act (Right to Education Act [RTE]).
Educate Girls has set up a holistic, community-based programme model, which concentrates on improving the Enrolment – Retention – Learning cycle of every child in the districts in which it operates. The partner organisation also aims to develop leadership and life skills for marginalised girls, improve learning outcomes through a new curriculum of Gyan Ka Pitara (GKP), increase community awareness and engagement with schools to make improvements to school governance and infrastructure. Educate Girls has developed an internal Performance Management System to collect, aggregate, monitor, display and report performance of program activities carried out in the field. This system will help to create a user-friendly interface for data collection and validation.
This expansion project will be operational in rural, remote and tribal communities in the states of Bihar, Madhya Pradesh and Uttar Pradesh. The three states account for half of all OOSC in India.
Regarding sustainability, Educate Girls plans to utilise the institution of Team Balika (community volunteers who promote enrolment, ensure retention and implement activity-based learning programming), while Educate Girls staff works with respect to data collection, analysis, school stakeholder management and conflict resolution.