Education Development Center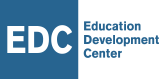 EAC and the Education Development Center (EDC) have come together to reach 596,597 out of school children with quality primary education across Mali.
Founded in 1958 by MIT scholars and researchers, EDC's creation coincided with a growing interest and investment in the U.S. education sector, ultimately owing its inception to unmet needs in the fields of maths and science. Since then, EDC has been a force in bridging research, policy, and practice through the use of creative and culturally-sensitive technology for learning; youth and workforce development with learners of all ages around the world; research and innovation in early childhood education; large-scale education and reform projects in developing countries; and radio instruction, now employed by millions of schoolchildren and teachers in countries across Africa and Asia. The organisation envisions a world where all people are empowered to lead healthy, productive lives. Today, EDC manages 250 projects, works in every U.S. state and 22 countries worldwide.
EDC is committed to improving the lives of people across the African continent. Its programmes build entrepreneurship and economic opportunity, support ambitious education reform efforts and develop solutions to pervasive public health issues, including HIV/AIDS. In the spirit of partnership, EDC consults with regional partners to create meaningful, effective programmes that are informed by local contexts and are designed to be sustainable long into the future.
Together, EAC and EDC are implementing Programme d'accès à l'éducation pour tous les enfants au Mali/Access to Education for All Children in Mali (PACETEM) project to ensure access to quality education and student retention for some the most vulnerable OOSC in the country. In addition, the project prioritises: teacher training; the provision of instructional materials; parental engagement in their children's education; and bolstering school management capacity.