Qatar Scholarship – EAA/American University of Beirut
This project, in partnership with the US-accredited American University of Beirut, provides access to quality higher education for 400 deserving, marginalized Lebanese, Palestinian and Syrian youth, in Lebanon, to pursue undergraduate degrees.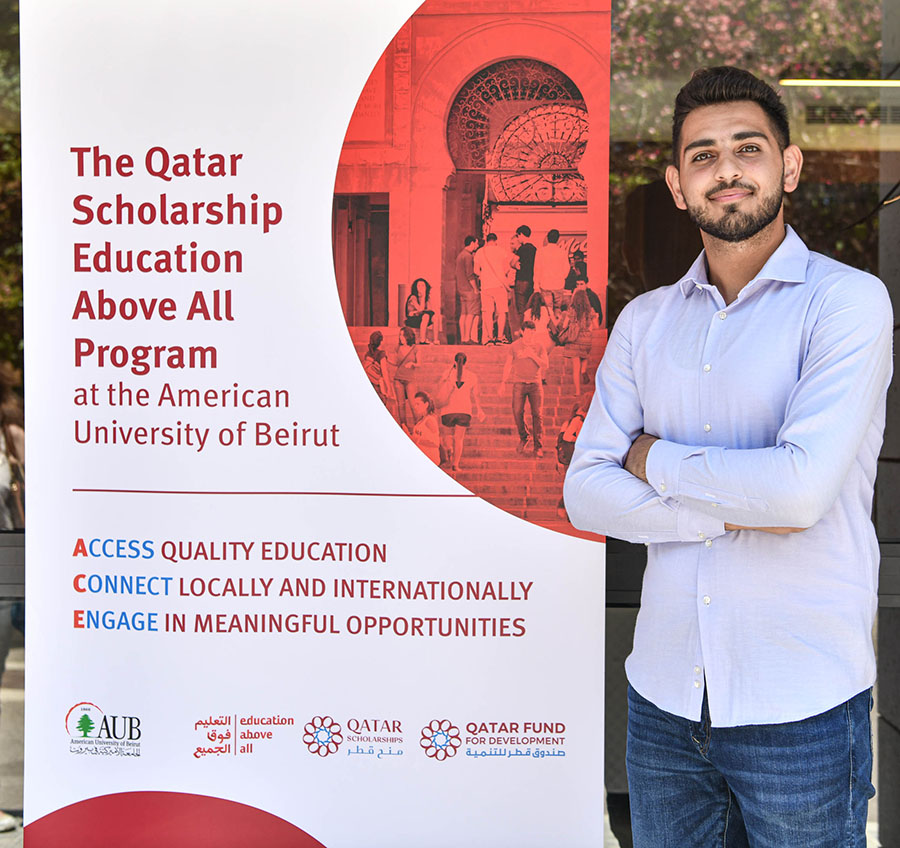 The scholarship includes student support services, civic engagement, and opportunities for student engagement, locally and internationally through EAA's Qatar Connection platform. In response to the unique context of the country and the region, 78% of the scholarships are allocated to marginalized Lebanese nationals, and 22% are designated for Syrian and Palestinian refugees.
Country Context
Lebanon has faced an unprecedented series of crises in recent years, including the impact of the global COVID-19 pandemic, the Port of Beirut explosion in 2020, and an economic recession, in addition to being the world's largest refugee-hosting country per capita, with over 1.5 million Syrian refugees. Record-high global food and fuel prices are adding to the already dire situation in Lebanon.
The impact of these crises cannot be ignored, with high levels of poverty amongst both Lebanese and refugee communities. Access to quality higher education is key to empowering youth, enabling them to building a safe, sustainable, more prosperous future.