Leveraging Community and Government Resources for Gender and Educational Equity in India: A Case Study of Educate Girls
This case study's key findings are based on the triangulation of interview and focus group qualitative data with desk review qualitative data, and quantitative data as they relate to Educate Girls and EAC's joint efforts to increase access to quality primary education in India's Rajasthan State from 2012 to 2017.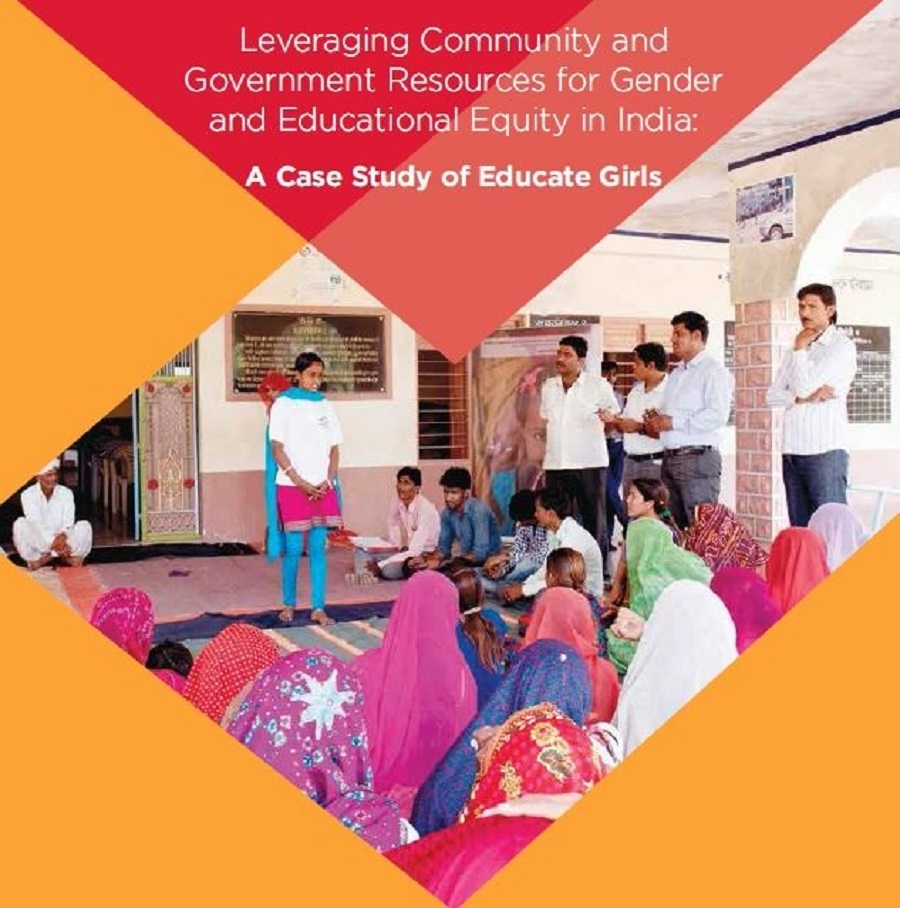 Educate Girls is an Indian non-governmental organisation (NGO) that has been partnering with EAC since 2012. It works in states where the gender gap is pronounced and in communities that are marginalised due to poverty and other circumstances. Educate Girls' primary objective in working with EAC was to employ a model that focusses on community ownership and "mindset change." Educate Girls significantly exceeded the enrolment target that it had set, demonstrating that the various elements of their model, when thoughtfully combined, can make a difference.
This case study arrives at several important conclusions, including:
Through door-to-door surveys with young community volunteers Educate Girls helped to make out of school children (OOSC) count;
Frequent and detailed awareness raising and community engagement broke down cultural barriers and changed local norms regarding girls education;
Mobilisation and using a range of resources facilitated both reach and sustainability; and
Partnership and advocacy improved infrastructure, retention and learning.